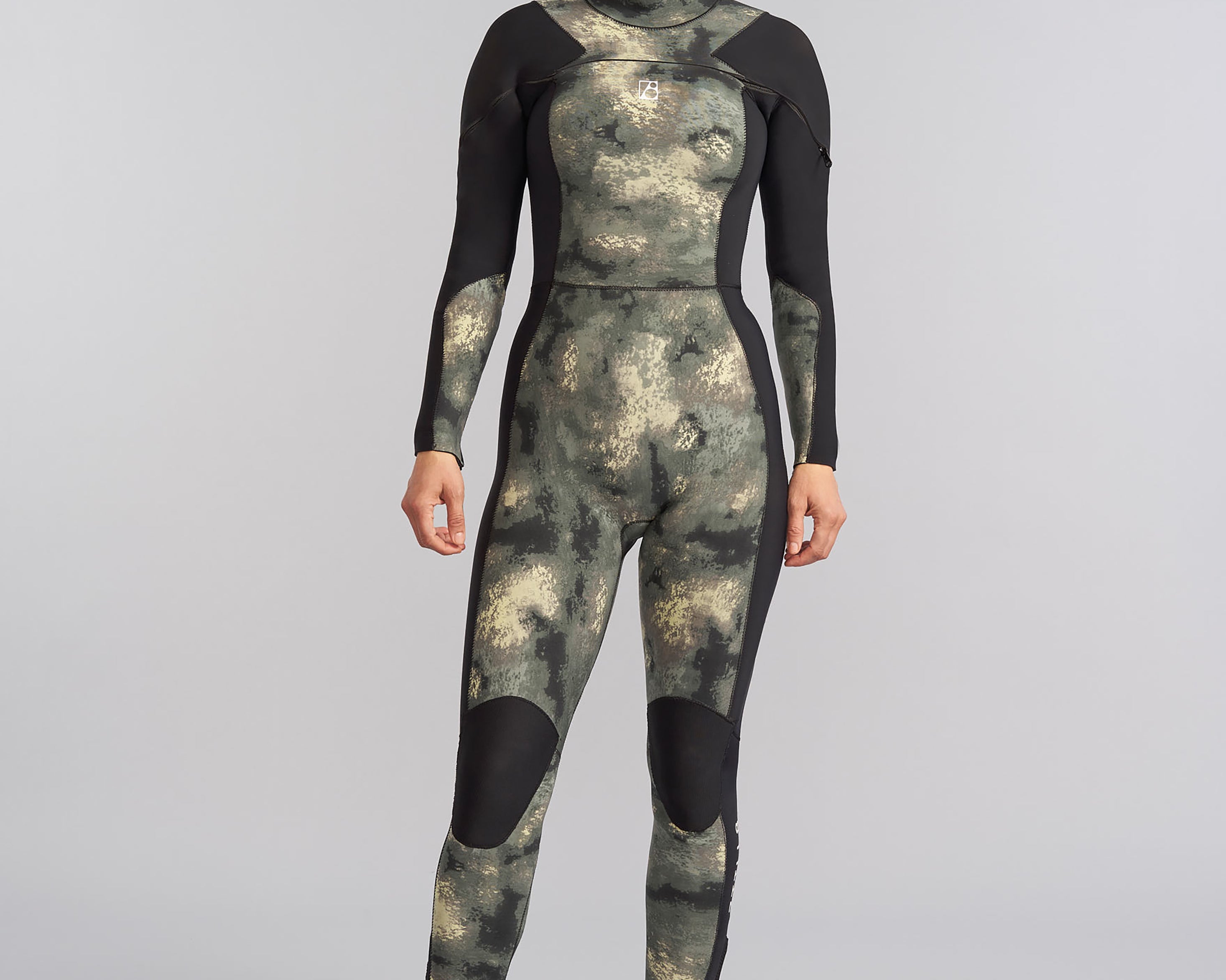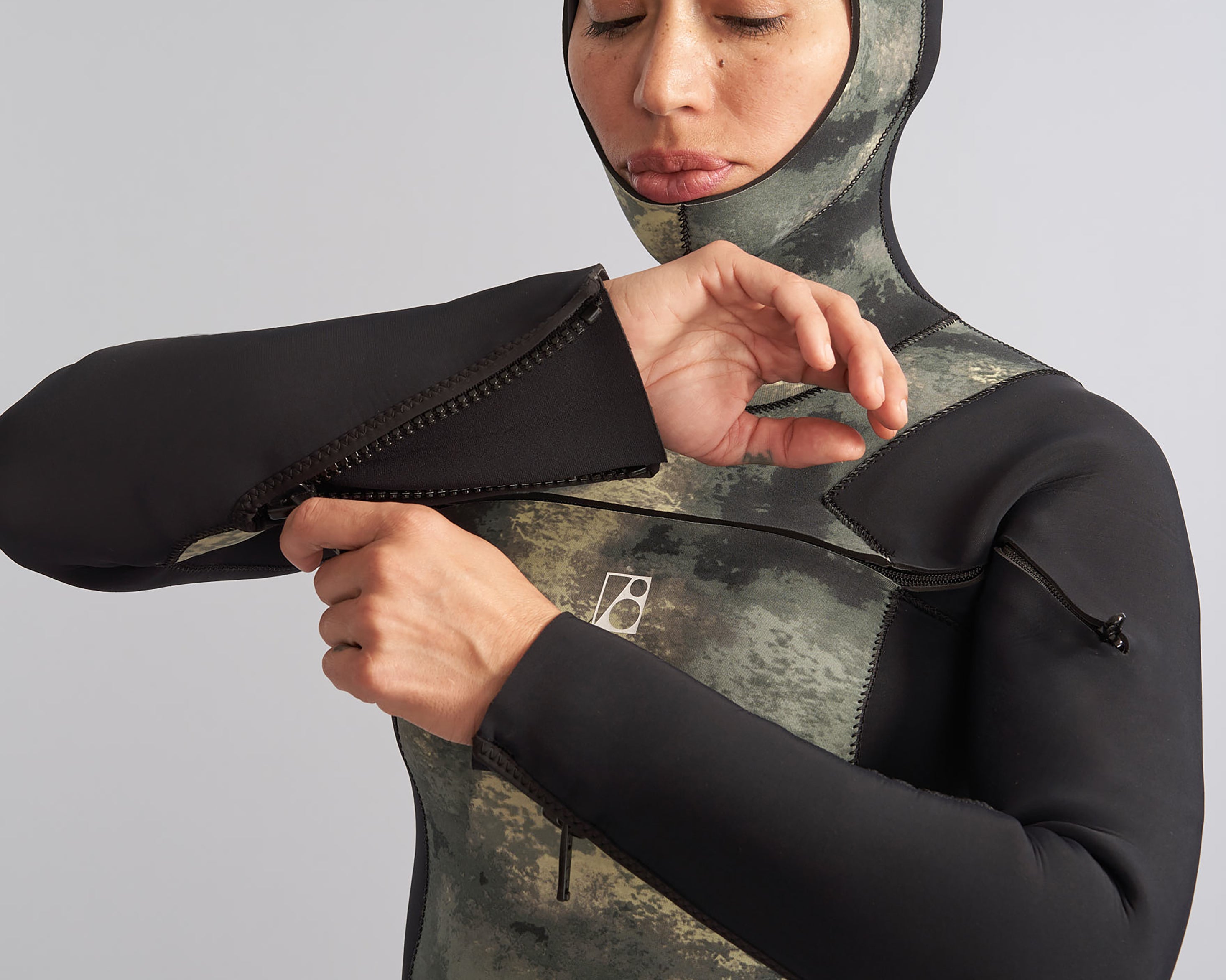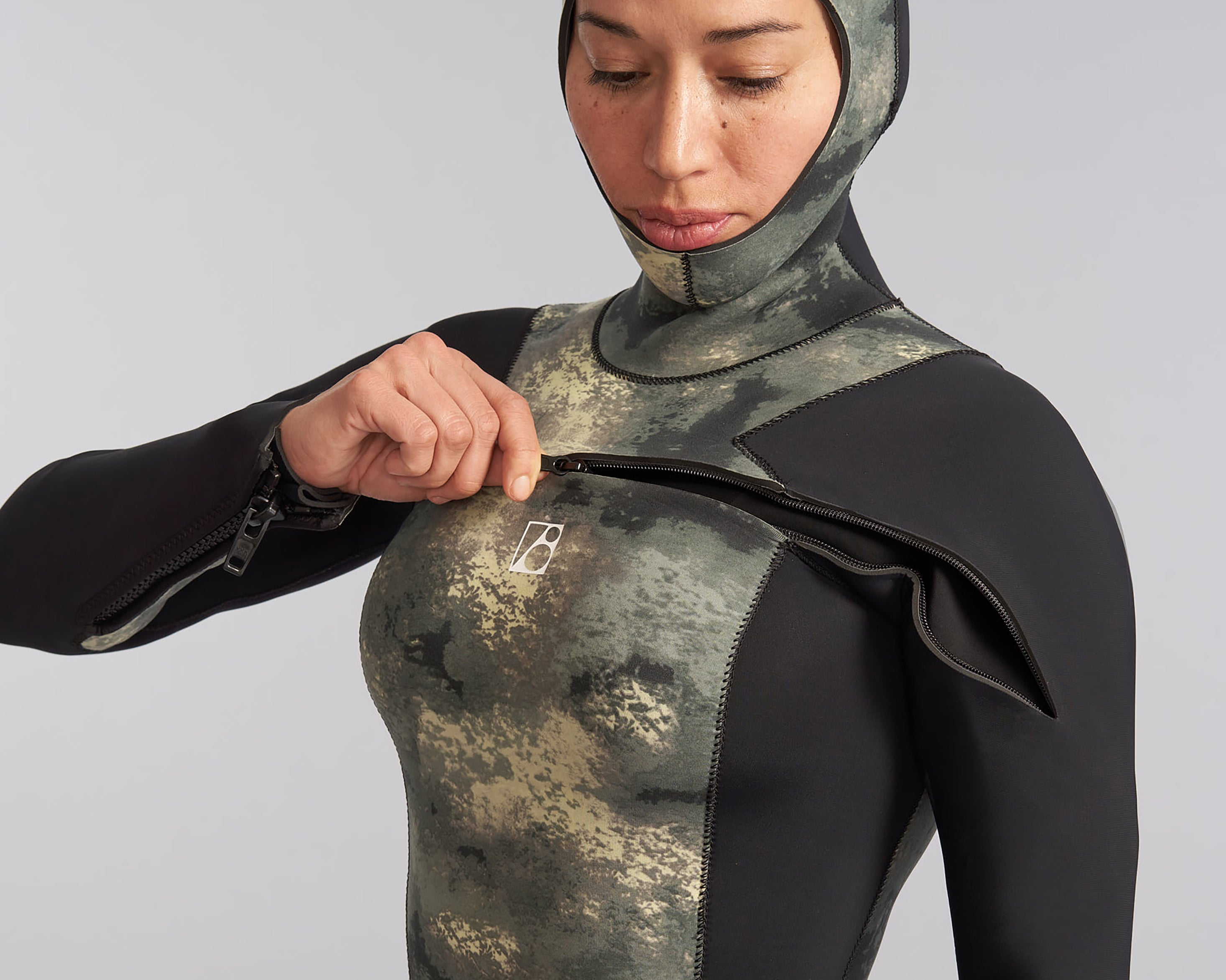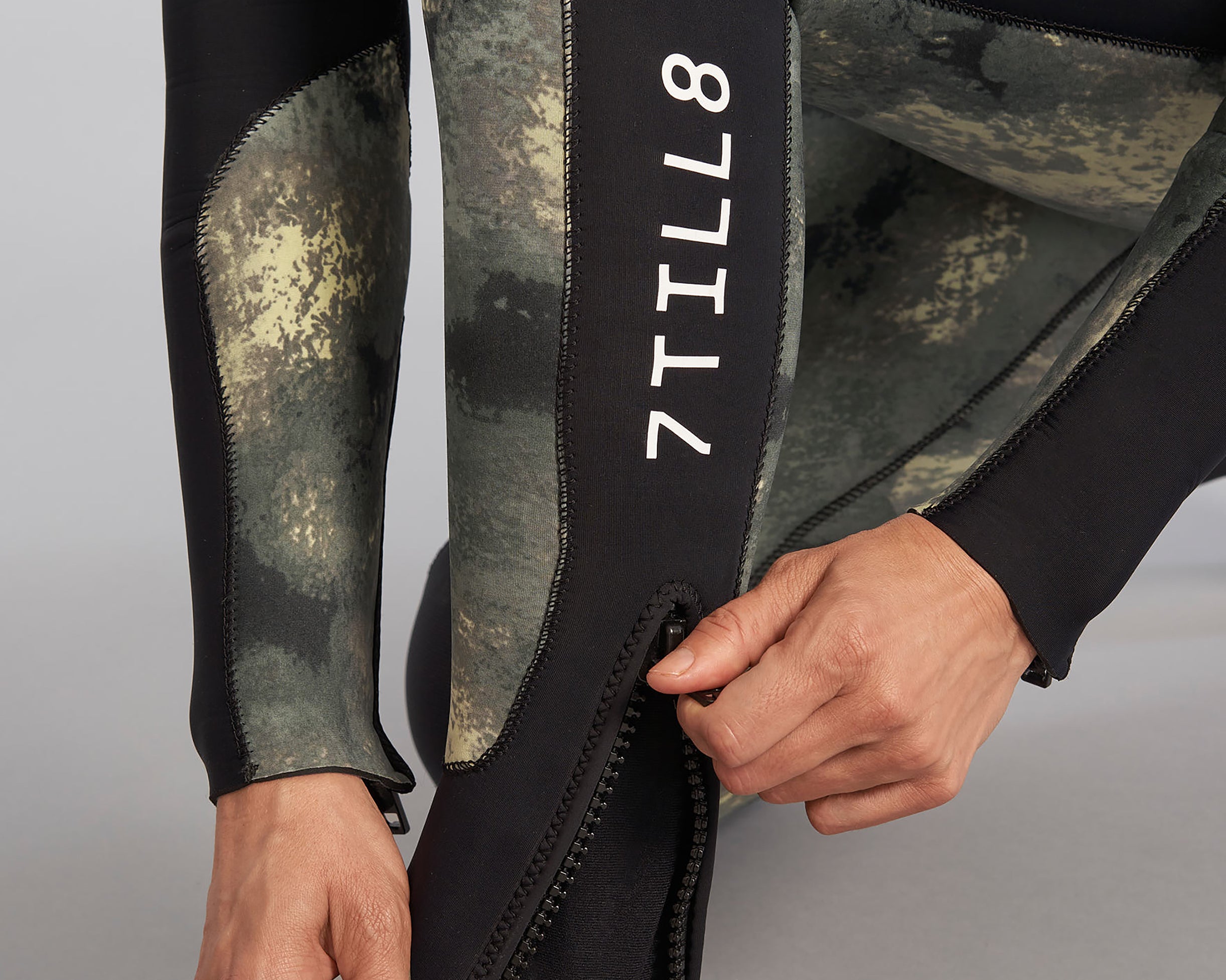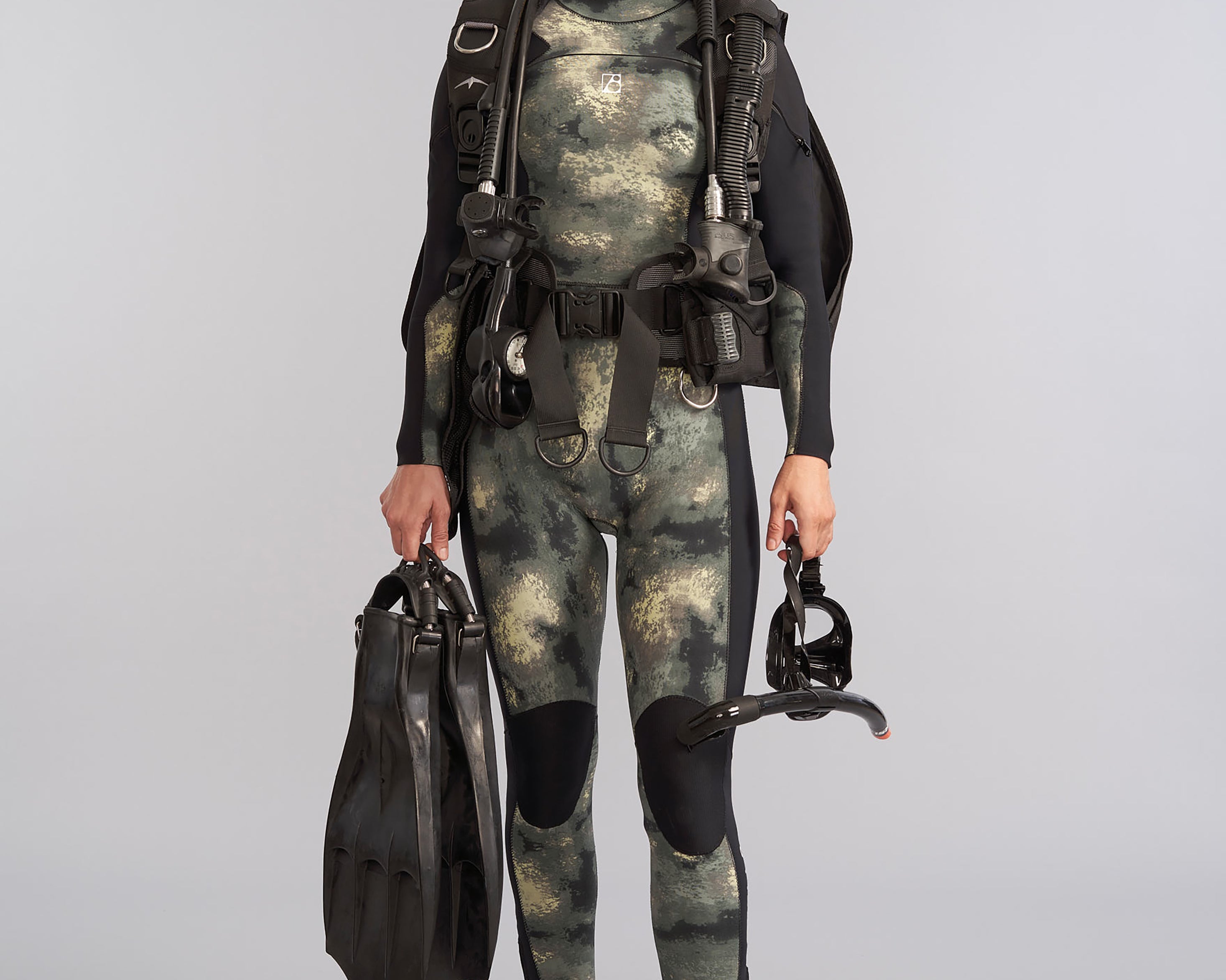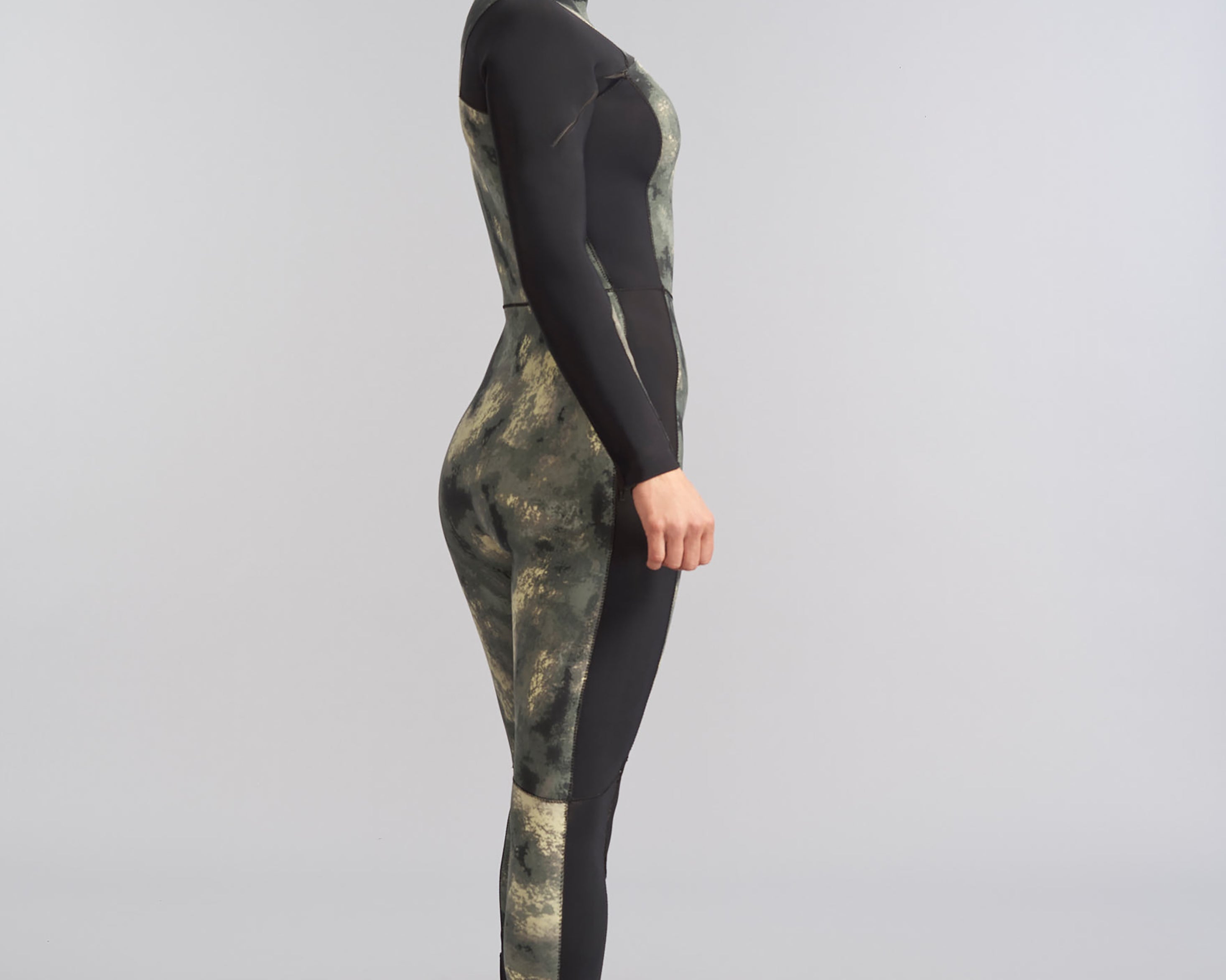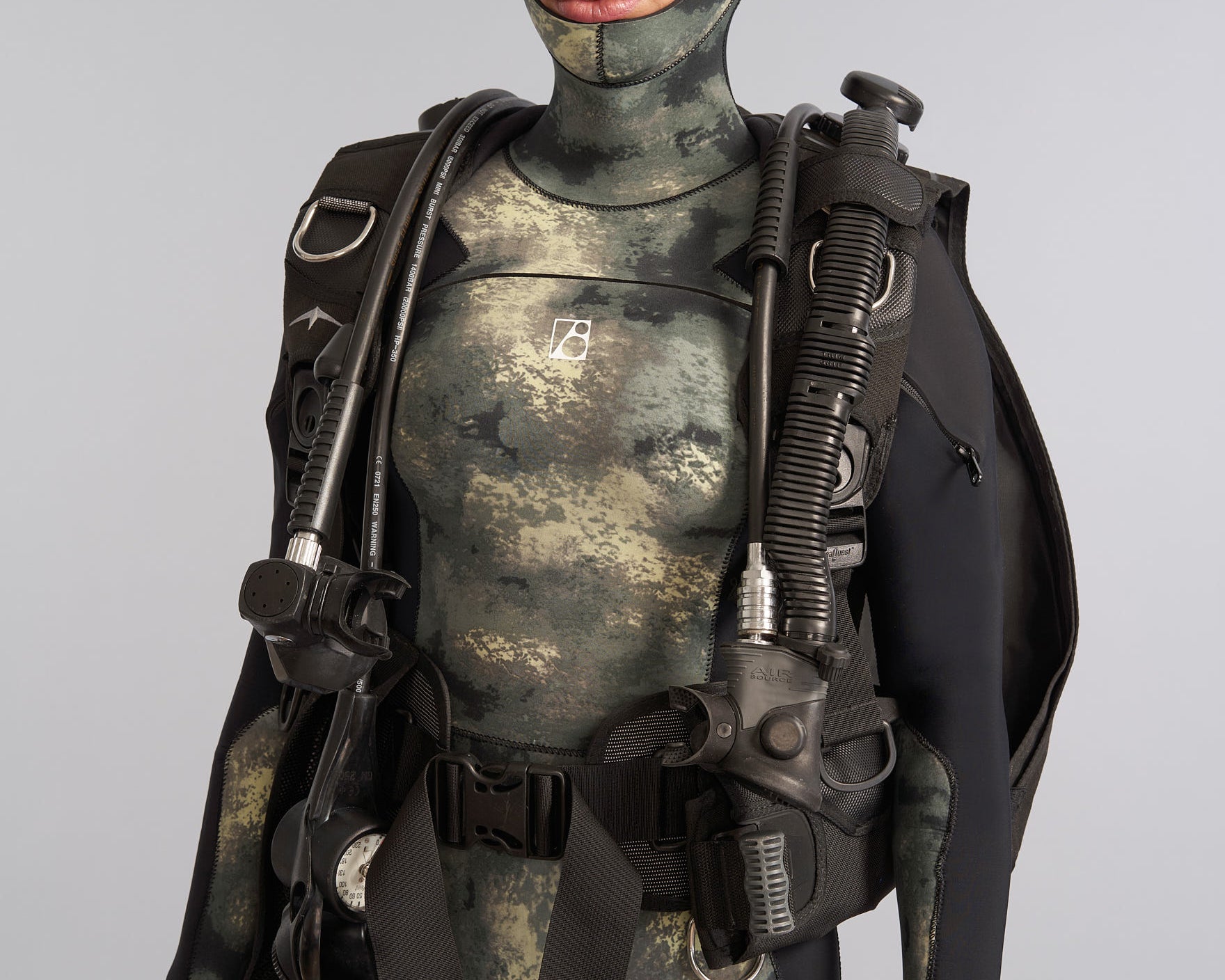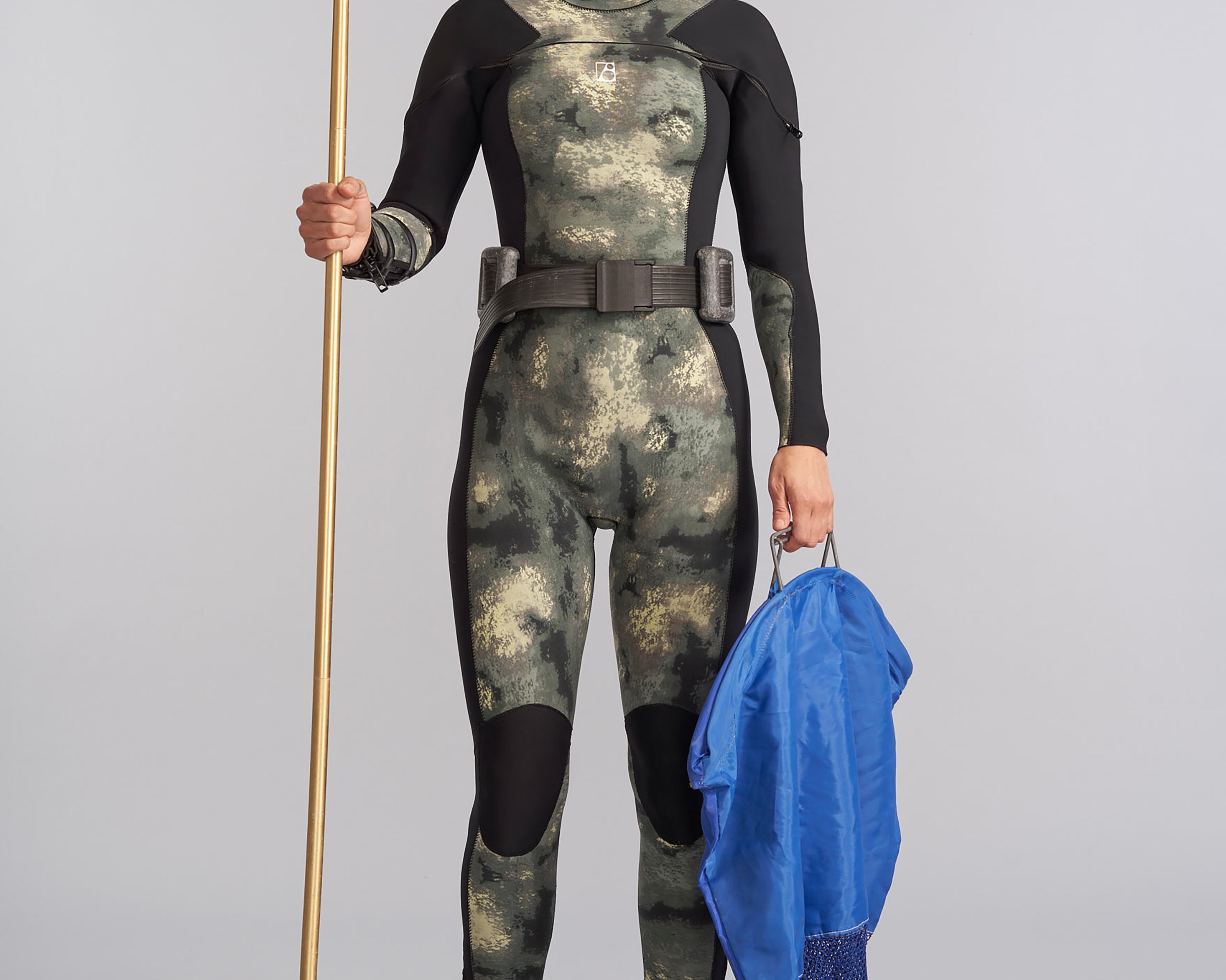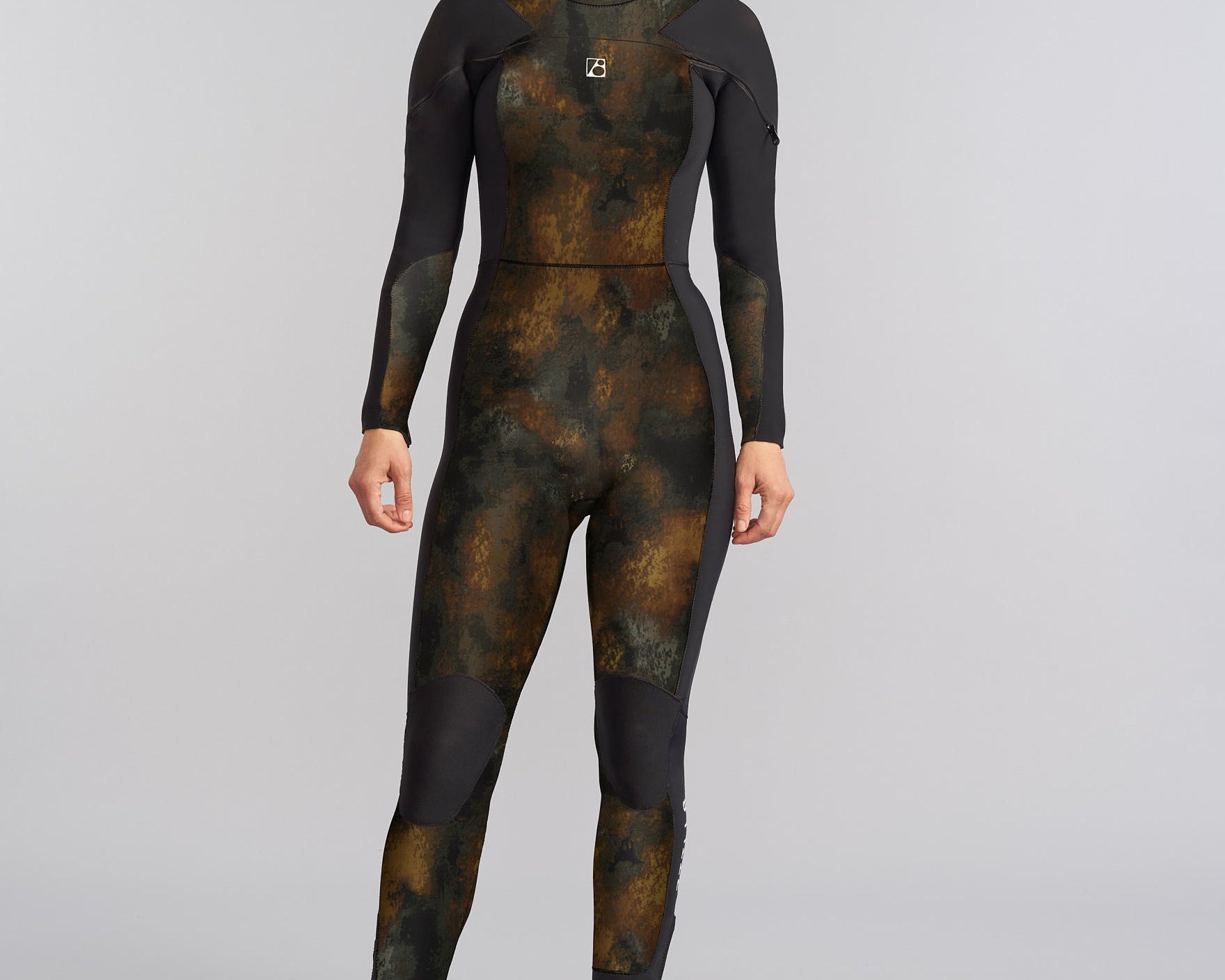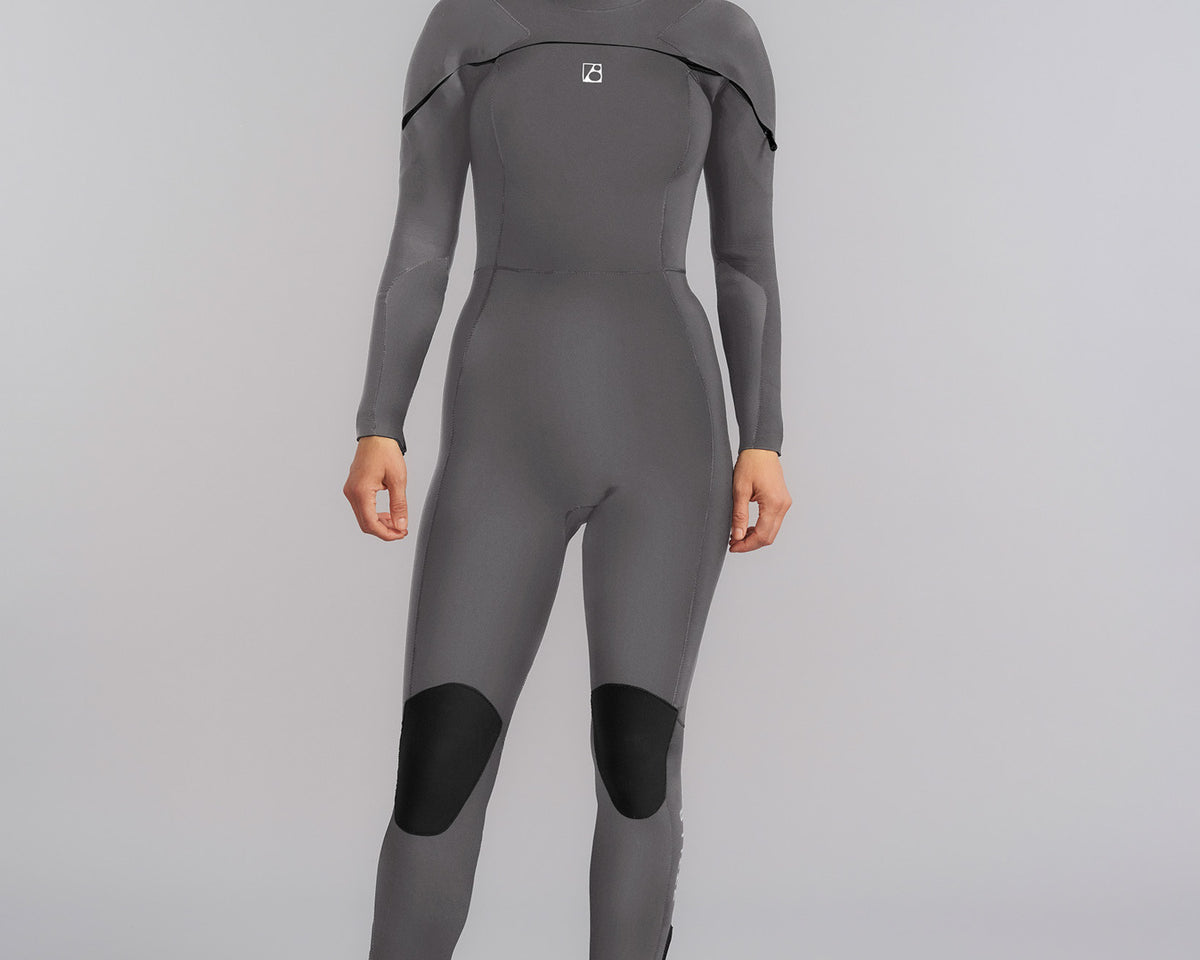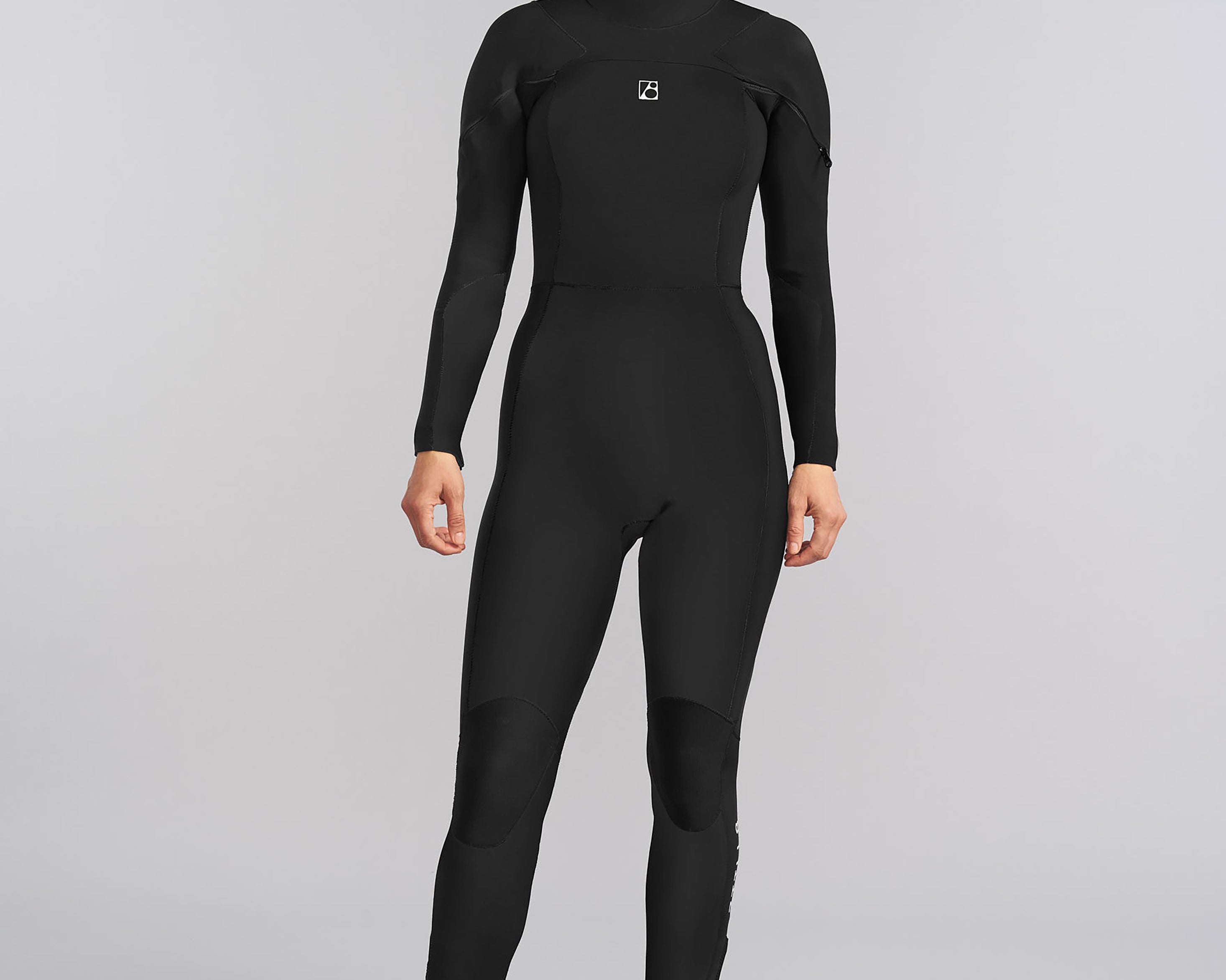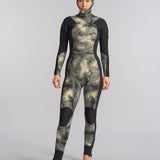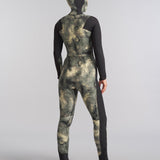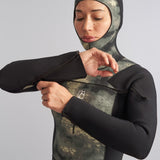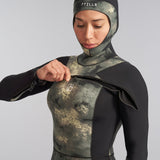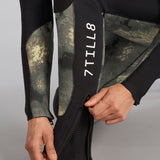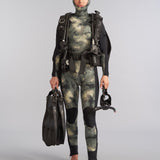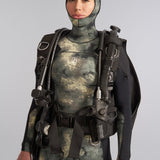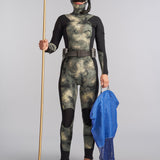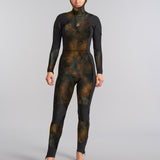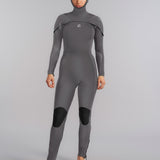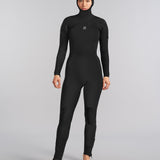 Custom Womens Dive U-zip Hooded Fullsuit
Made from 100% Yamamoto #40 Limestone Neoprene
Renowned for its buttery soft feel, Yamamoto Limestone Neoprene is 99.7% water impermeable, making it the lightest, warmest, and fastest drying neoprene on the market.
Description

DETAILS

CARE & USE
The Custom Tailored Dive Hooded U-zip Fullsuit is an advanced dive wetsuit designed for ultimate ease of entry. The U-Zip entry is a chest zip configuration that offers a horizontal coil zipper that zips from tricep to tricep, allowing for increased range of motion in the shoulders. Combined with an integrated hood, this entry system reduces flushing and provides incredible comfort in our thickest neoprenes. 
Ankles and wrist zippers may be added at an additional cost. 
Rinse with fresh water after every use
Rinse both the inside and outside of wetsuit and zipper 
Hang dry your wetsuit over the waist out of direct sunlight
Do not hang your wetsuit by the shoulders, this will break the neoprene and result in an improper fit
Do not wash your wetsuit in any machine washing device
---
Free Repairs for the life of the wetsuit
Custom Womens Dive U-zip Hooded Fullsuit
DIVE INTO THE DETAILS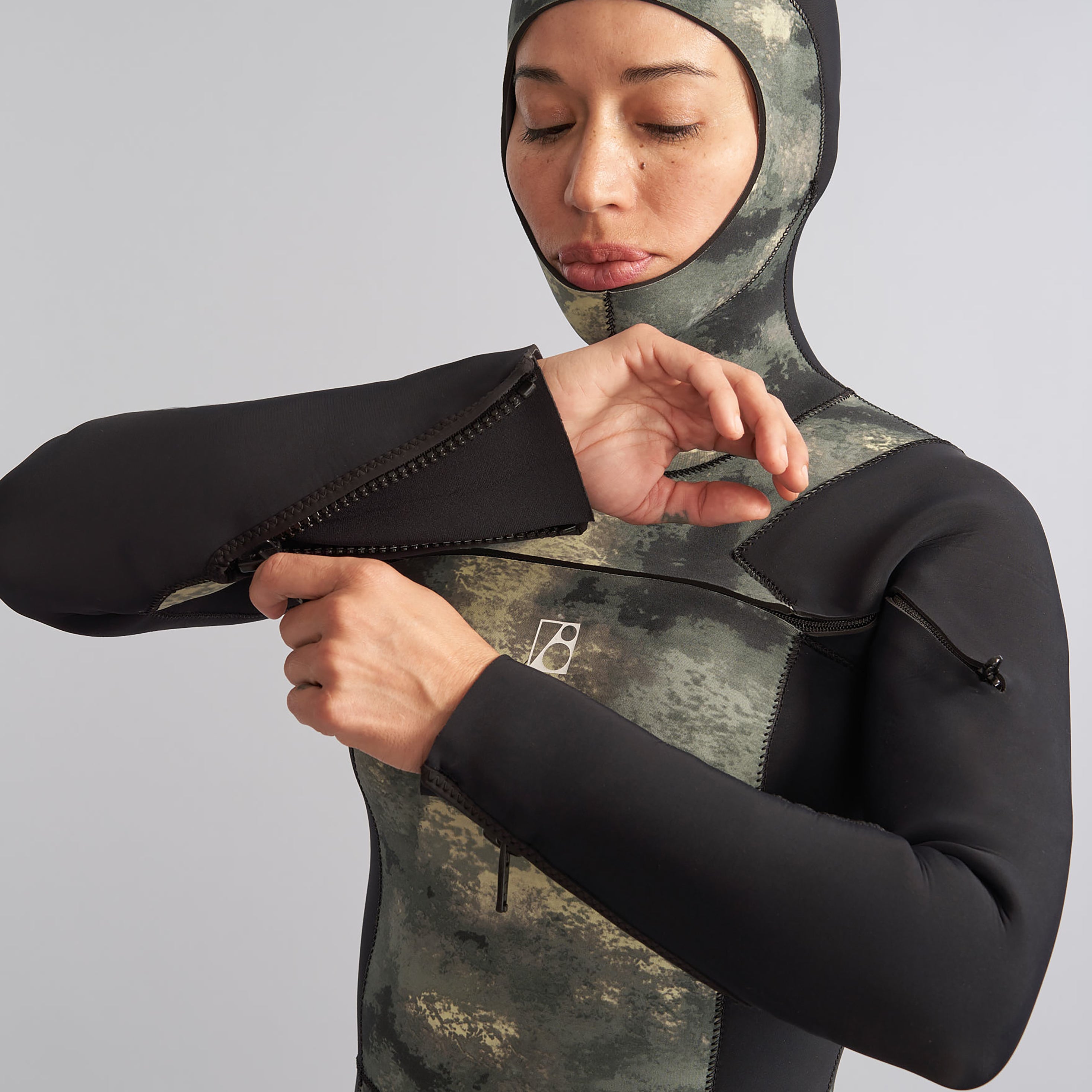 Add Ankle & Wrist Zippers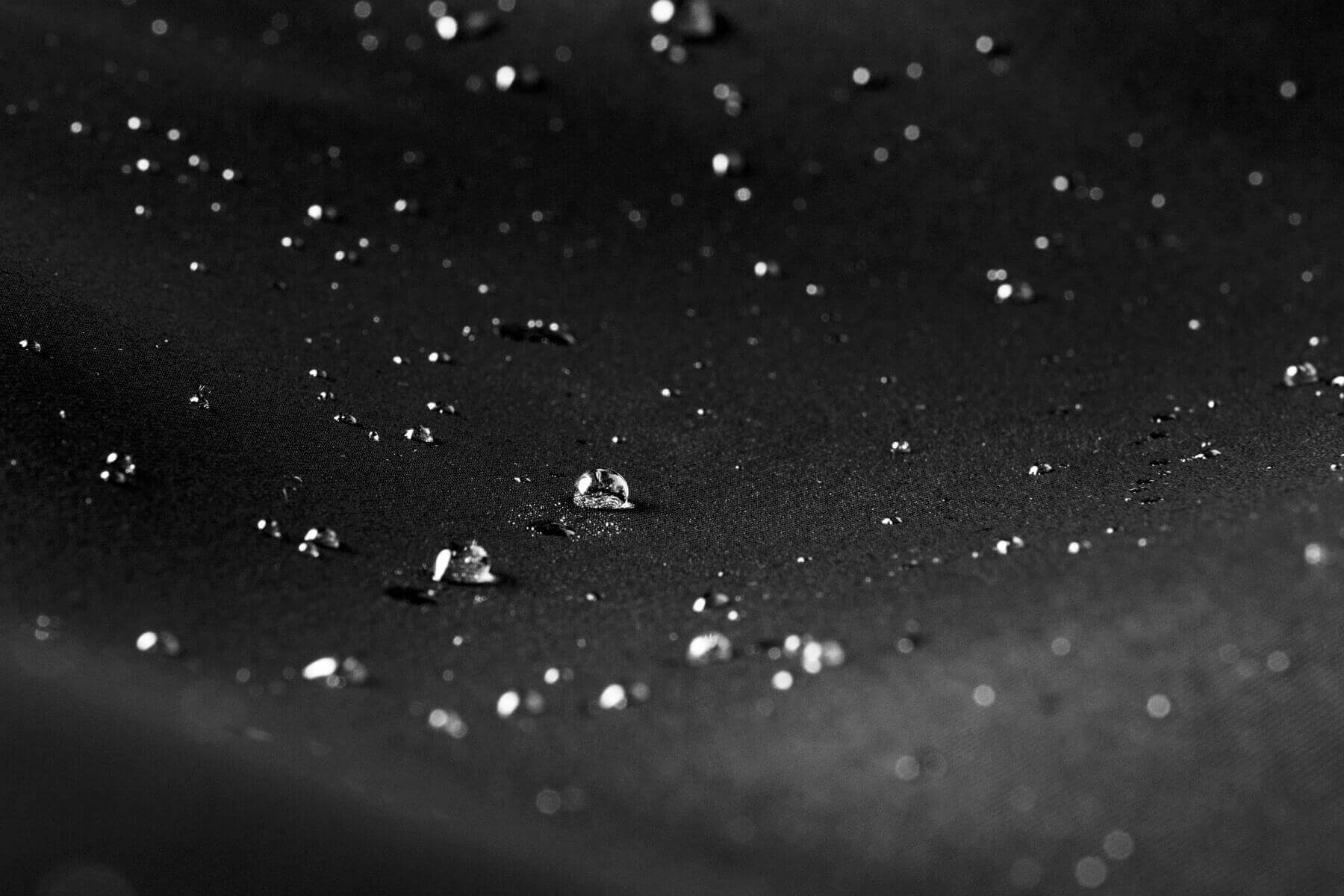 The Best Neoprene On the Market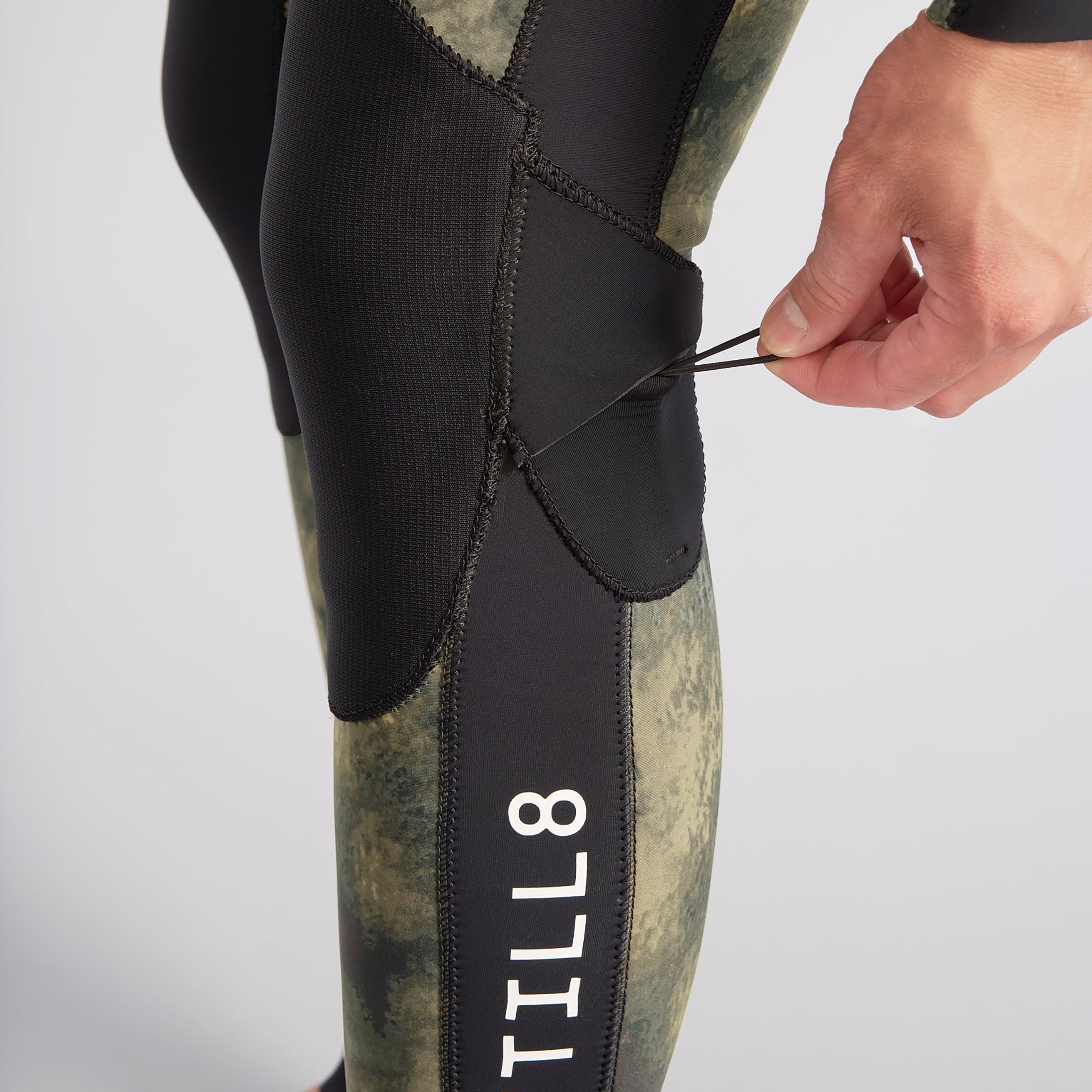 what customers are saying
"I've owned several custom dive suits and when it was time for another I chose 7TILL8...I opted for the 7 mm thickness with attached hood and the horizontal chest zip entry, no other zippers. The water here ranges from the low to mid 50's Fahrenheit to high 60's, so I need a warm suit, and I got it! The construction is immaculate, and the fit is perfect. Nice flexible rubber."
- Jack U.
"The suit fits PERFECTLY. The construction seems to be flawless. I took a chance on the Yamamoto neoprene - this is more expensive than my normal custom 7mm suits that I have gotten in the past. Glad I did. It is stretchier than normal wetsuit neoprene. Easy to get on and off. "
- Michael Z.
"Rather than sharing a review of a brand new 7till8 wetsuit, I prefer to do it after 6months, when you see the real performance, and not a nice smelling boxed item. I am comparing this to a renowned dive brand's top of the range wetsuit. Generally, the neoprene shows no sign of collapse or volume reduction, which is different to the off the shelf brand.No sign in weakness at the joint, stich, and zippers. About 50∼80dives and the knee reinforcement is extremely strong. A tight seal on the ankle and wrist is apparent (especially I balloon up under a shower).3mm is way too warm in Bali, but it just prove the wetsuit doing its job. 2.5hrs of continuous diving, and not a bit cold."
- LC W.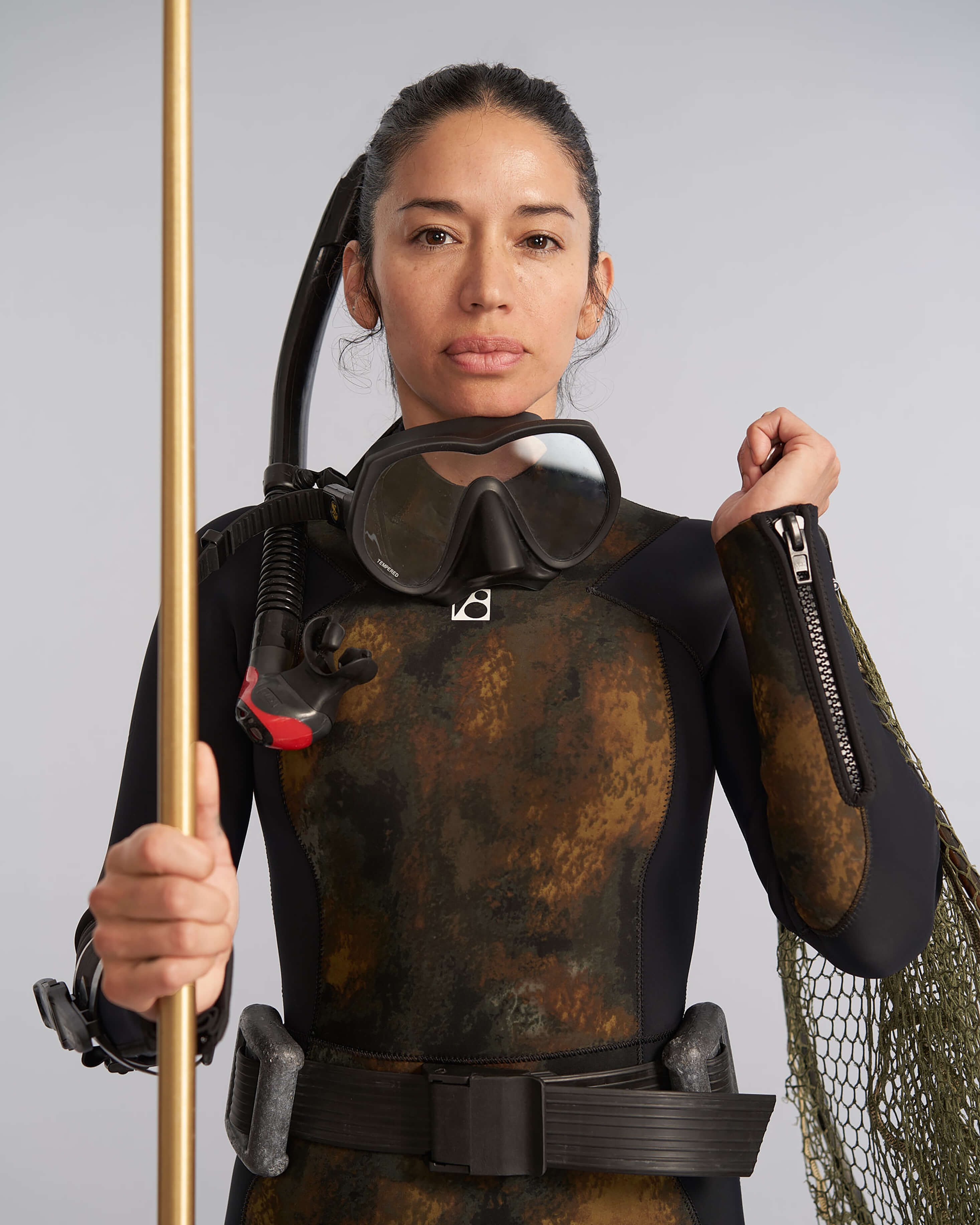 Why We Choose To Go Custom
We believe the key to a great wetsuit is fit.
A tight fitting wetsuit restricts range of motion. A loose fit invites in flushing.
We focus on custom wetsuits because a personalized fit increases your comfort, flexibility, and allows you to stay warmer longer.
Custom Womens Dive Collection
Going Custom Is Easy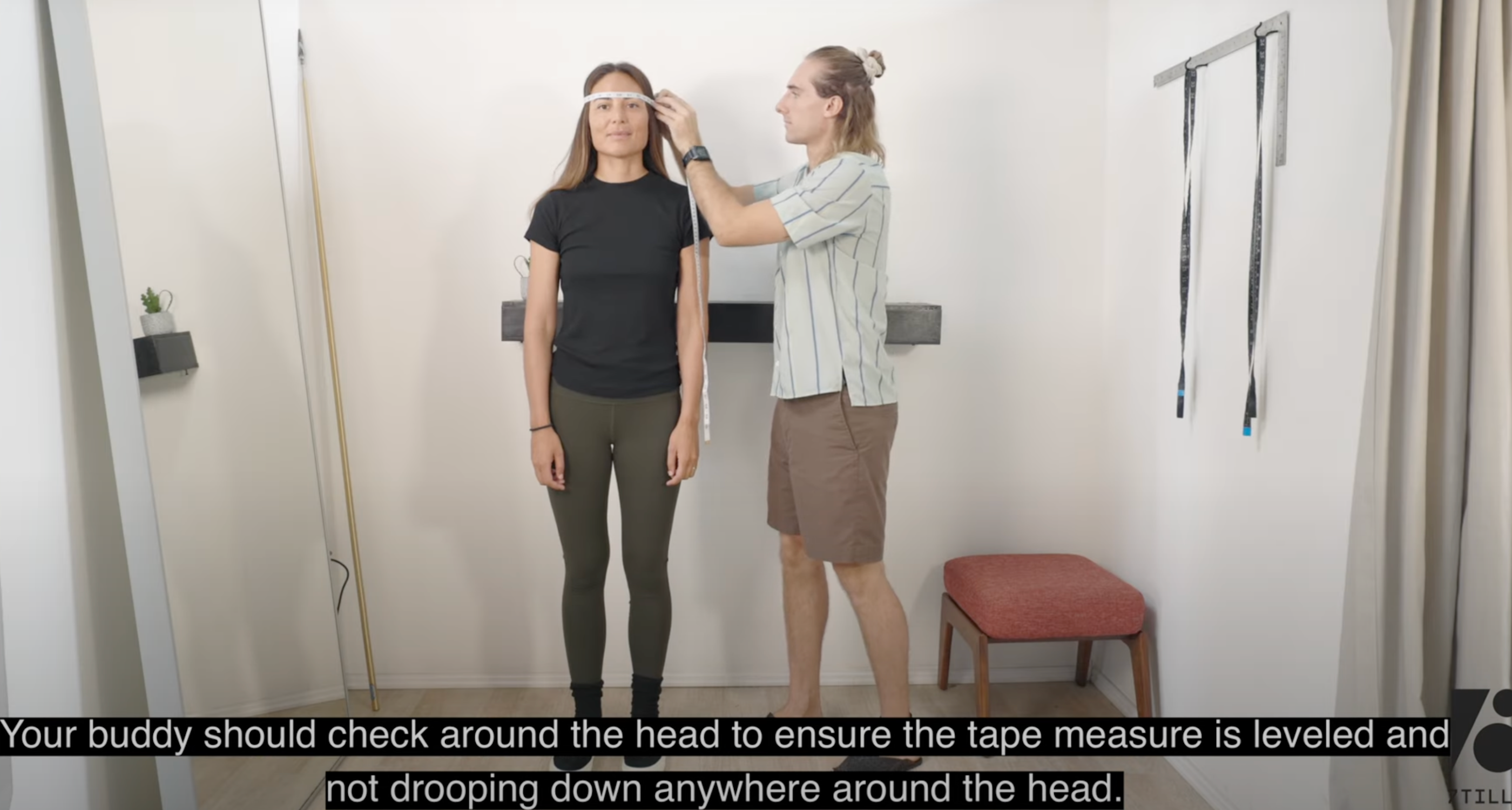 Virtual Appointments
Measure from home while our team virtually guides your fitting in real time.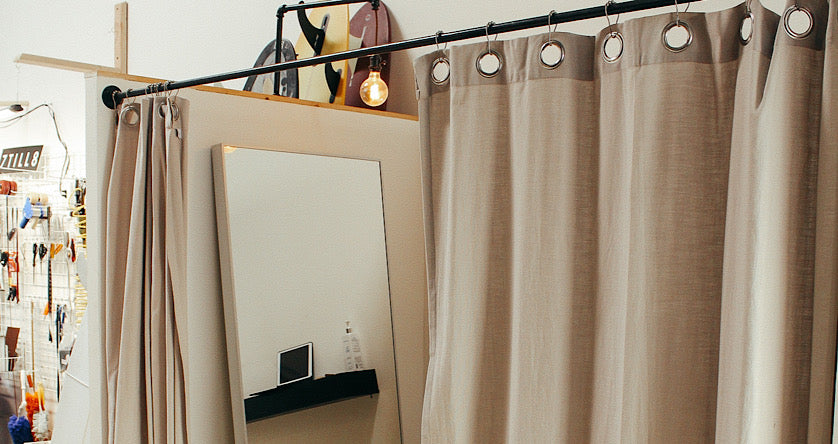 In-Person Appointments
Book an appointment to get measured by our team at the 7TILL8 Studio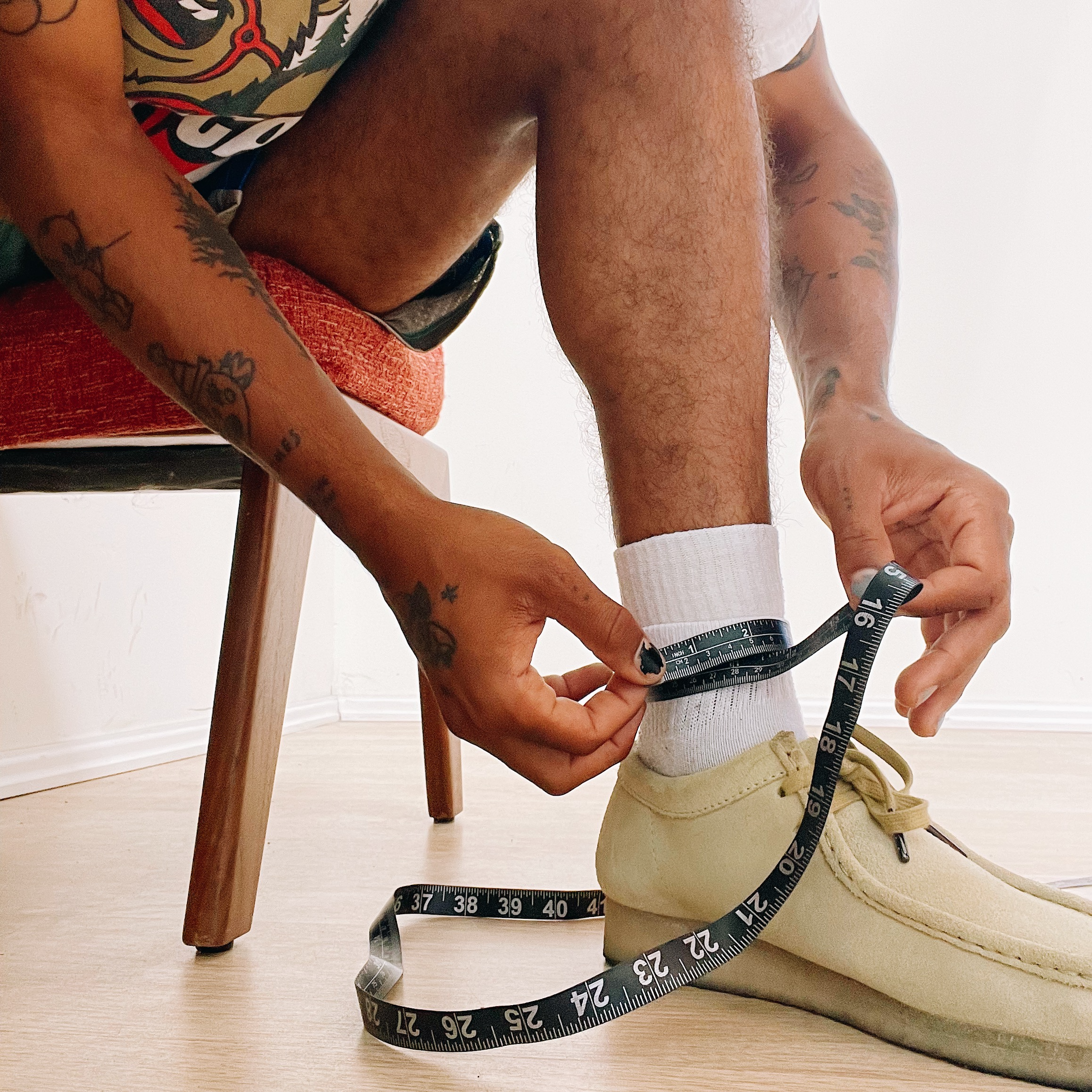 Self- Measure At Home
Use our video tutorials to submit custom measurements from home. We will guide you through each measurement step by step.
FAQs
What are your custom wetsuit lead times?

Production time is currently 4 weeks from when a purchase is made and measurements are submitted.
What is your refund or return policy?

Since all wetsuits are made-to-measure and fitted custom to the individual, 7TILL8 Custom Products cannot be refunded or returned. Instead, our team of alteration experts will work with you to get the perfect fit.
Will you save my measurements on file?

Yes, our team will save your measurements for future orders and will use the most recent ones on file. Please inform our team if you would like to update your measurements.