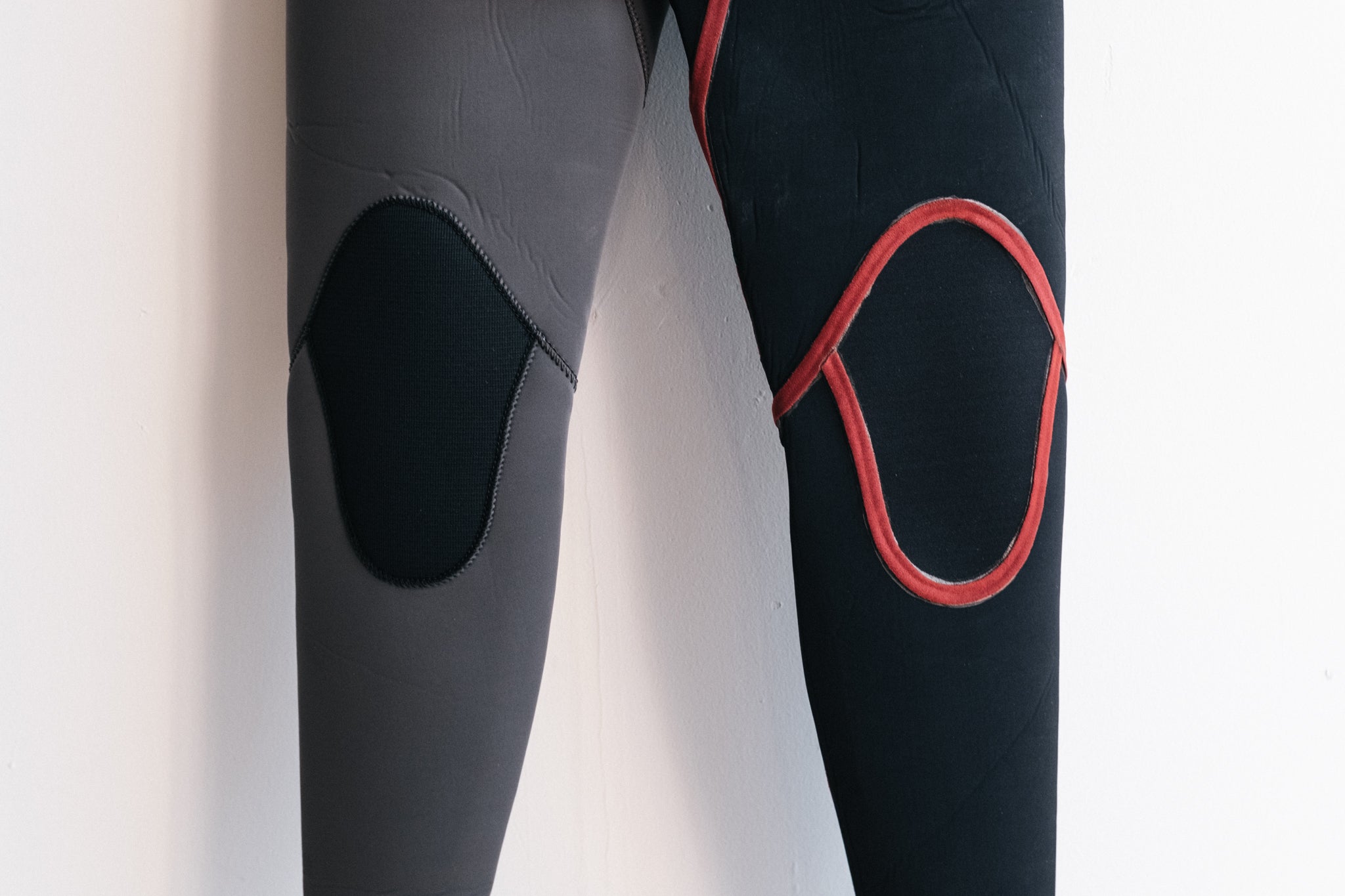 Why Custom?
Our approach to custom design and materials
Our approach to custom design and materials
We wanted to make the best wetsuit on the market.
The quality of a wetsuit comes down to fit and materials.
This means that it should feel comfortable, provide great range of motion, and help you stay in the water longer.
It should also be made to last more than a season.
Fit is a critical component. A wetsuit is a skin tight garment.
We chose to go custom because in order to be the best, we wanted to provide a great fit for anyone.
We know that each body has unique fit needs and preferences. When it comes to a wetsuit, a poor fit can significantly impact your experience in the ocean.
When a wetsuit is too loose, it leads to water flushing in and losing warmth. When a wetsuit is too tight, it restricts range of motion and comfort in the water.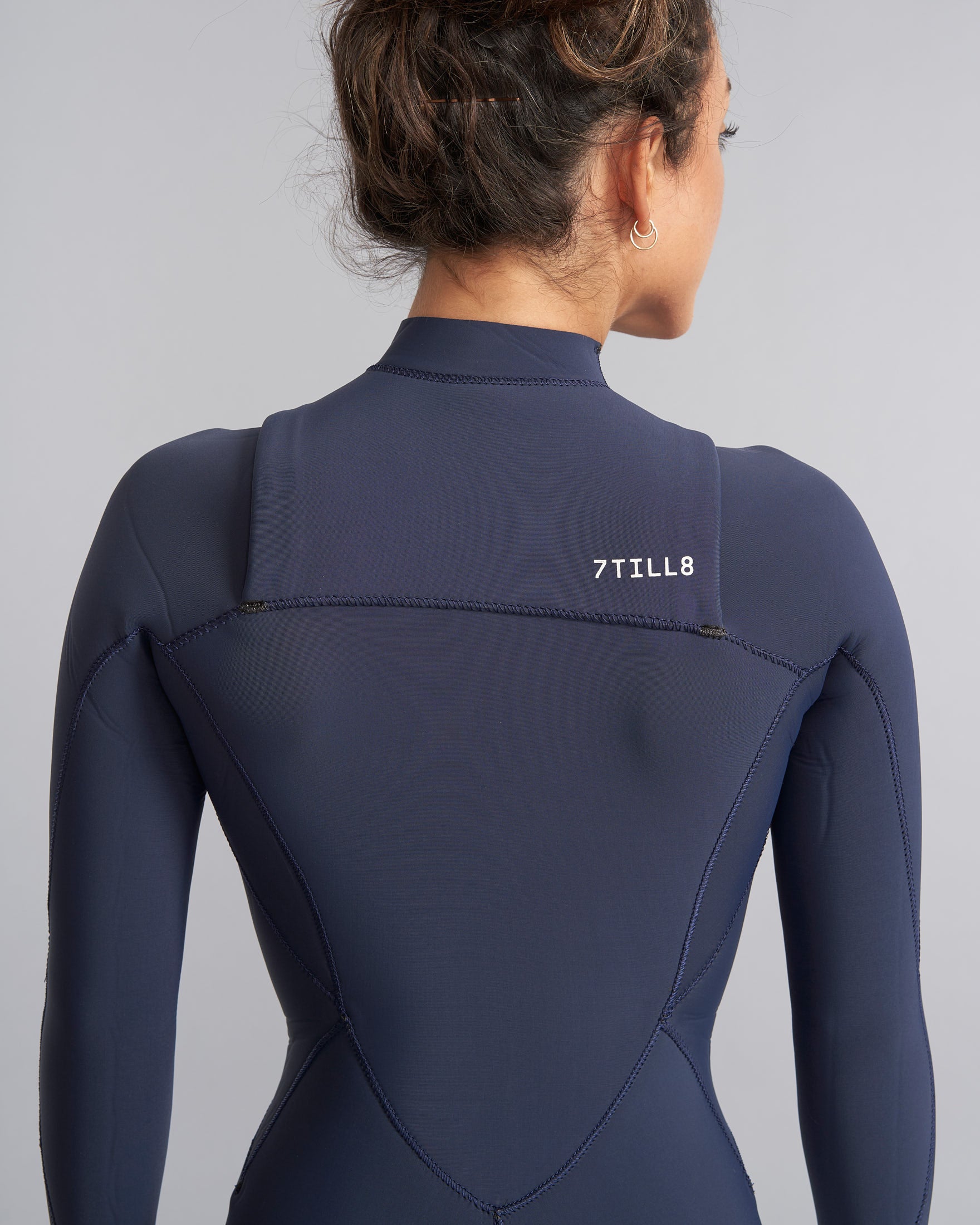 We take 16+ measurements to create a precise custom fit from head to ankle.
Beyond Custom Fit: Choose Wetsuit Features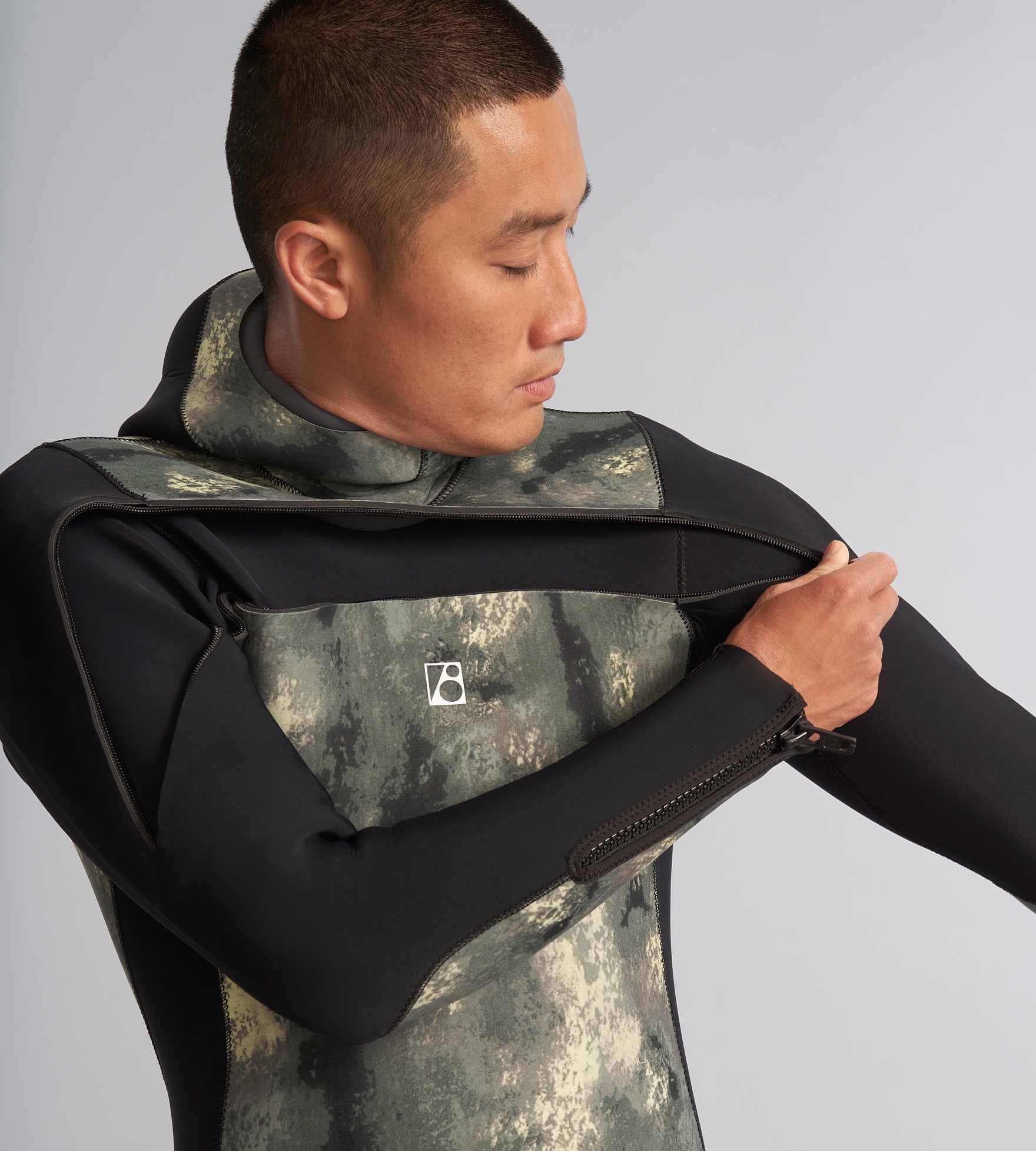 Customize Entry System
To accommodate surf and dive preferences, we provide the option to customize entry systems.
For Surf: Choose from back zip, chest zip, and slant zip.
For Dive: Choose from a back zip or u-zip.
Choose Thickness
For our Fullsuits and Separated Hoods, we offer multiple neoprene thicknesses to accommodate a range of water temperatures.
For Surf: 2mm, 3/2mm, 3mm, 4/3mm, 5/3mm, 5/4mm, 5/5mm
For Dive: 2mm, 3mm, 5mm, 7mm
Customize Color
We curated a collection of color options to choose from to give your wetsuit a subtle sense of personal expression.
Made to Order, Made to Measure
Custom Means Made Only For You
Each custom wetsuit is made-to-order by hand upon receiving your measurements. Craftsmanship is a high priority and so we work with skilled wetsuit makers to create each custom wetsuit.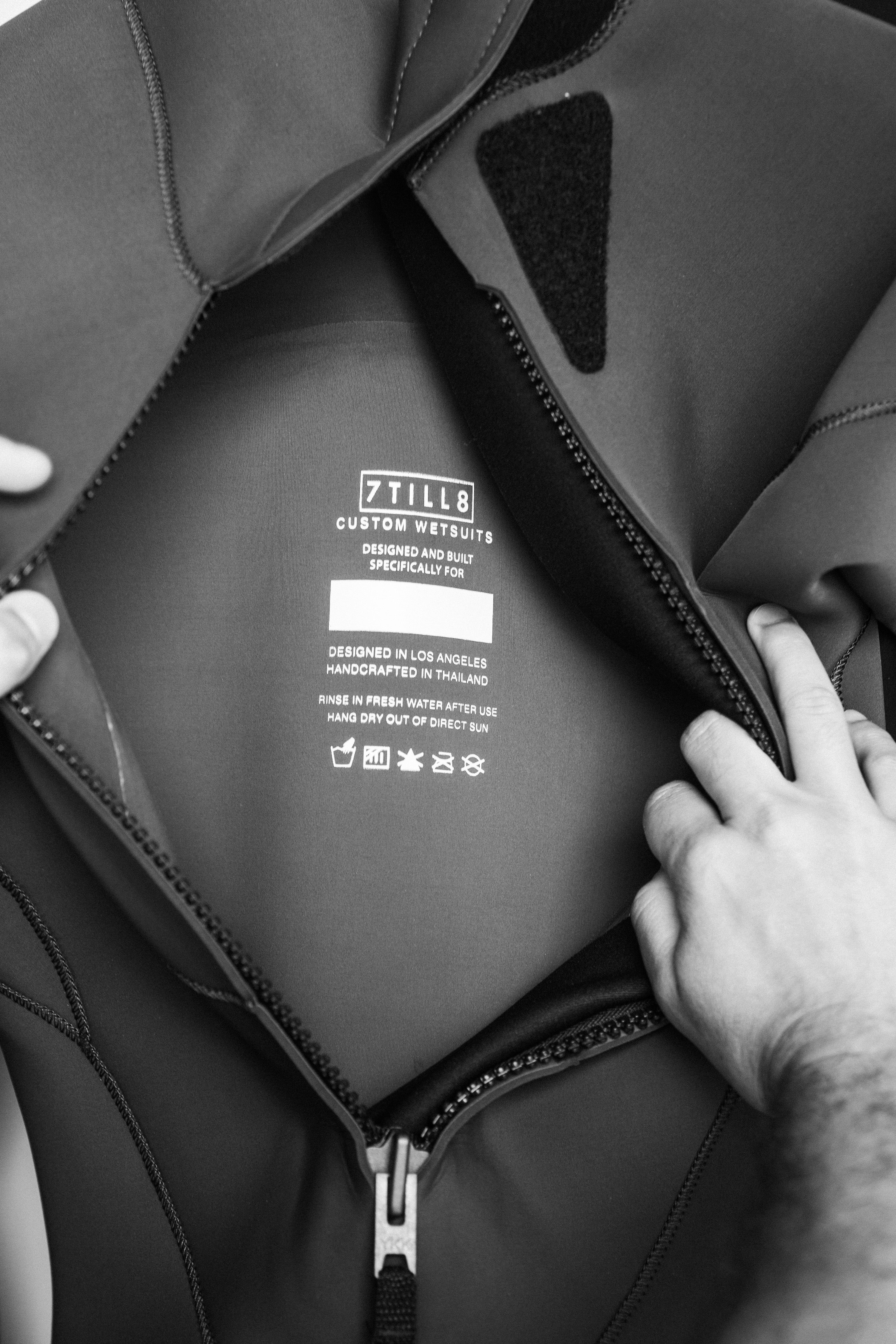 Design
How we approach our custom wetsuit design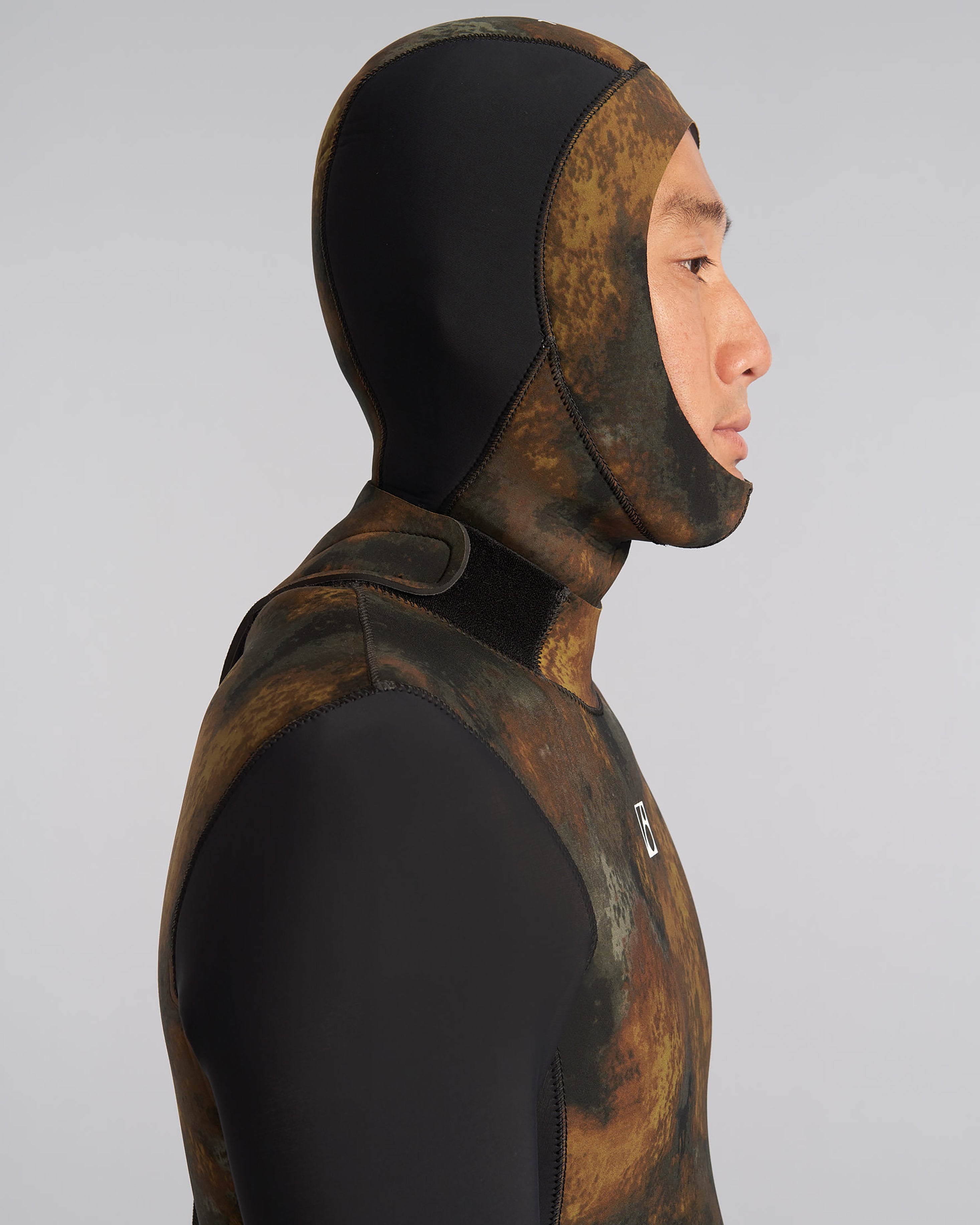 Our wetsuits are designed with minimal seamlines and large panels.
Large panels increase range of motion in the arms and legs. Minimal seam lines reduce stress on the seams, which helps prolong the durability of the wetsuit.
We created a timeless design that is flattering across a diverse range of body types.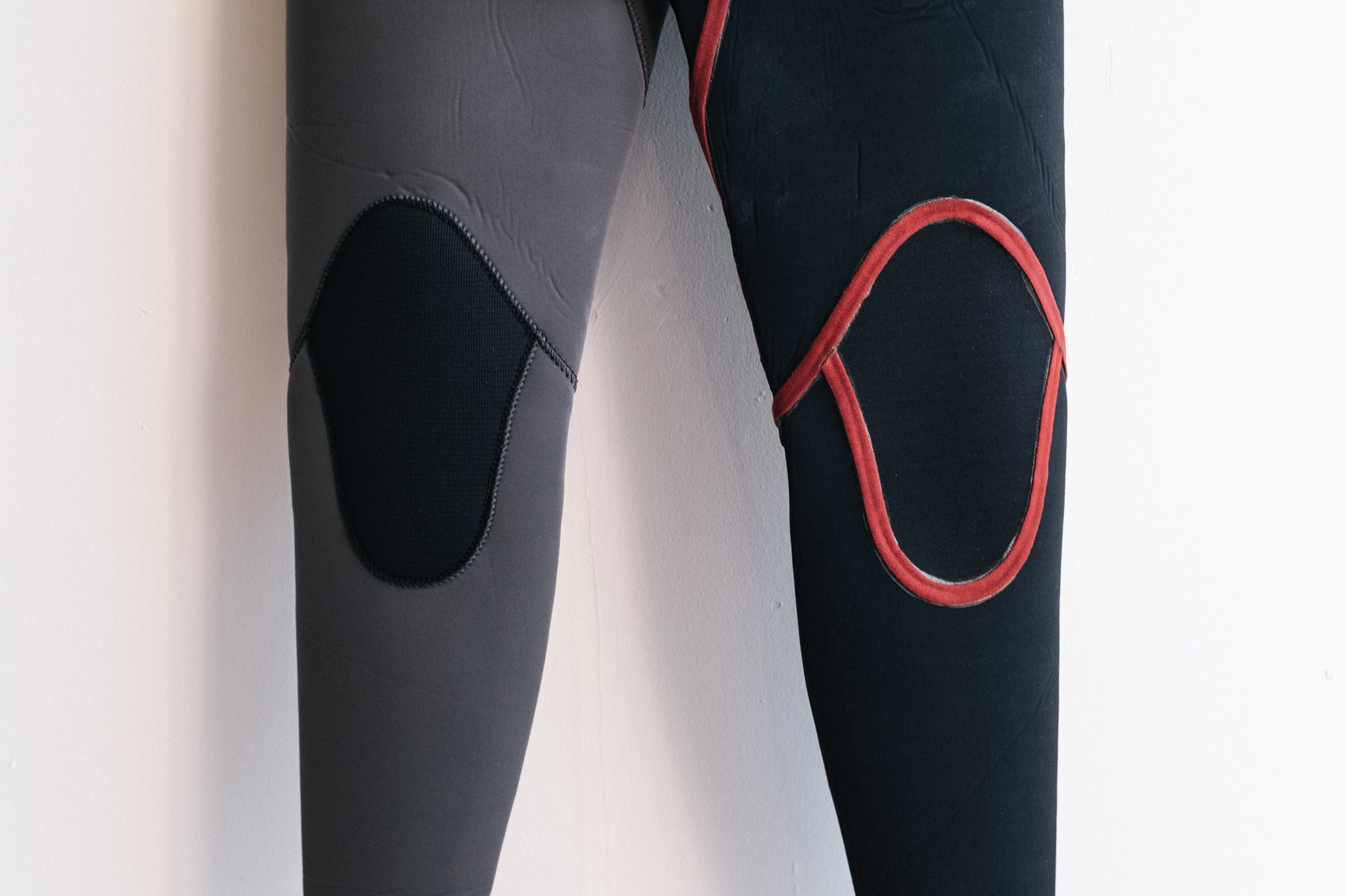 All seams are blind-stitched, double glued, and fully hand-tape throughout the entire wetsuit (not just critical areas).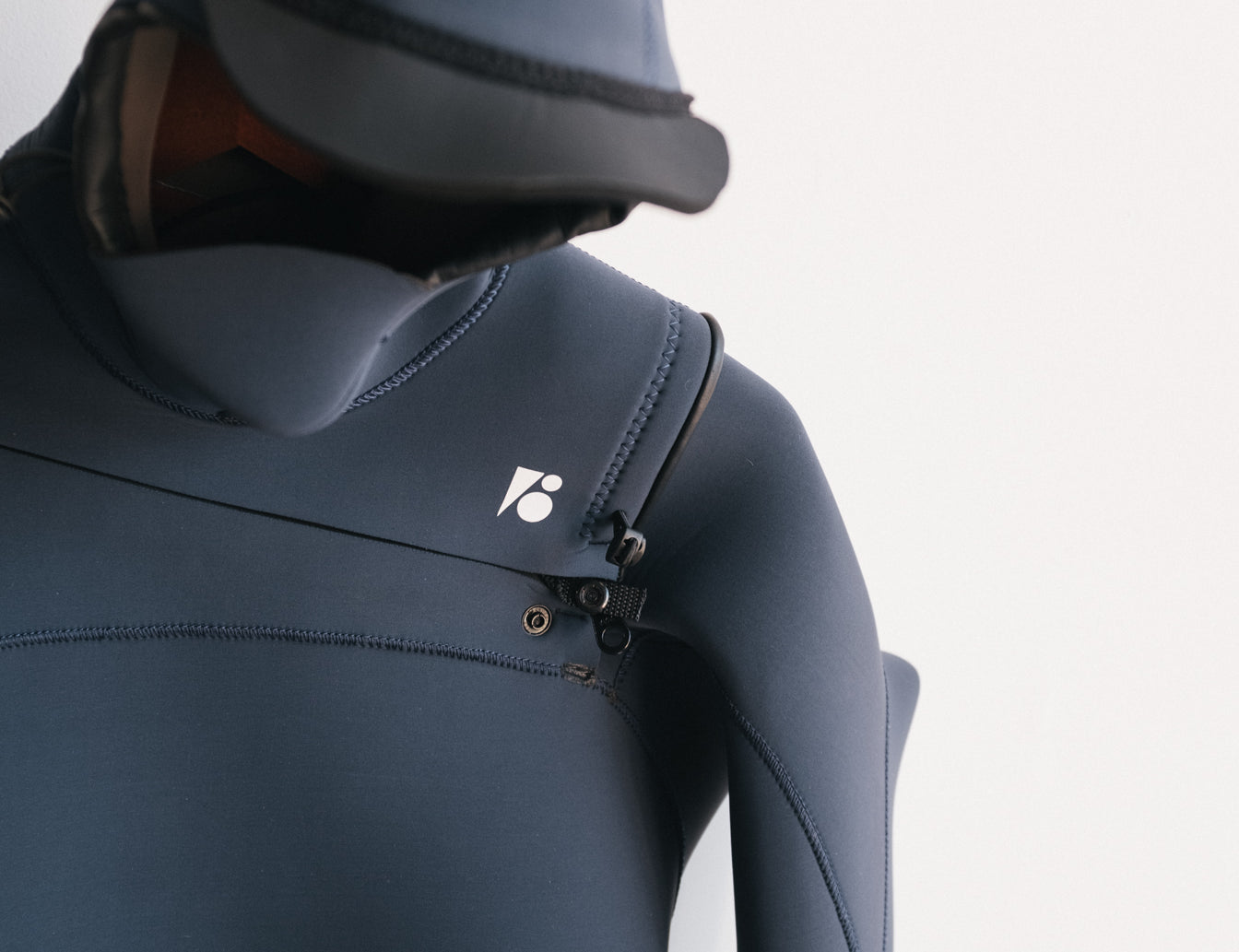 All of our custom wetsuits are made with Yamamoto #40 Limestone Neoprene and lined with an ultra-soft jersey.

We work directly with the Yamamoto Corporation to ensure our neoprene is cut to true thickness.
Materials
Why we choose to work with Yamamoto #40 Neoprene
THE REMARKABLE YAMAMOTO NEOPRENE
A lot of mass-market neoprene is petroleum-based.
We use premium Yamamoto #40 Neoprene for our custom wetsuits, which is derived from the limestone mineral.
It is created in a precise process involving extreme pressure that changes its physical state, eventually ending up a in rubber that is known as the best performing neoprene on the market.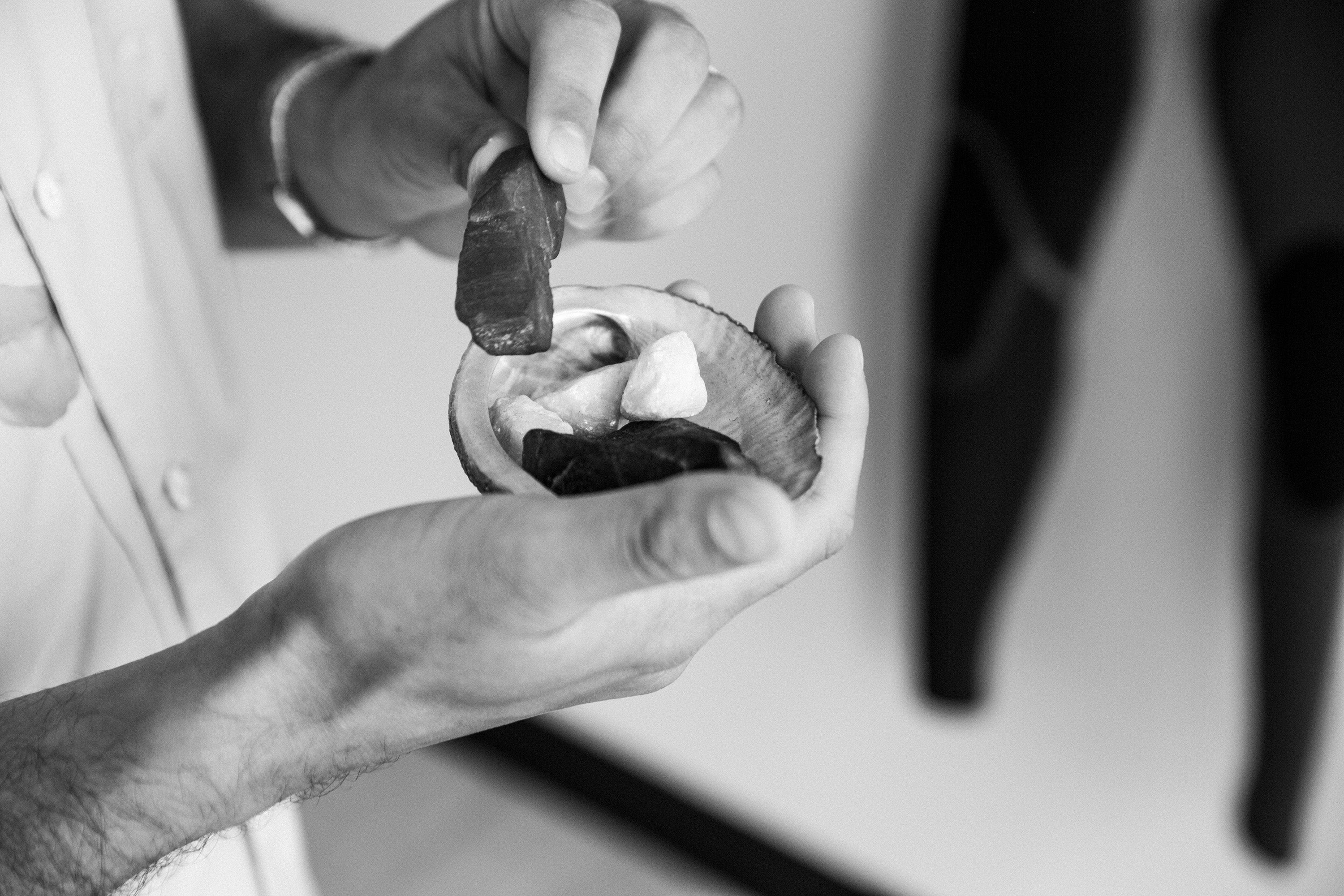 Features of Yamamoto Limestone Neoprene
Lightweight
It boasts very low density due to its closed-cell foam.
Warmer
It is 99.7% water impermeable, giving the material excellent thermal insulation properties.
Durable
The material feels soft to the touch, yet holds up well over time due to its uniform cell structure.
Flexibile
We use Yamamoto #40, which is their stretchiest grade of limestone neoprene, for added flexibility.
CUSTOM WETSUIT COLLECTION
MENS SURF

WOMENS SURF

MENS DIVE

WOMENS DIVE